Zipotel (now Treebo): Branding
Overall branding for an upcoming hotel chain
Zipotel is a venture to bring budget hotels by different providers under one banner, ensuring good quality services at an affordable price. The main motto of the venture is to offer clean accommodation, friendly staff, free WiFi at affordable prices. These ideas were to be embodied in the overall branding of the venture. The logo was to have a simple graphic along with the text.
A simple graphic and text were presented in many typefaces so as to zero down on a certain kind of "look and feel" for the project.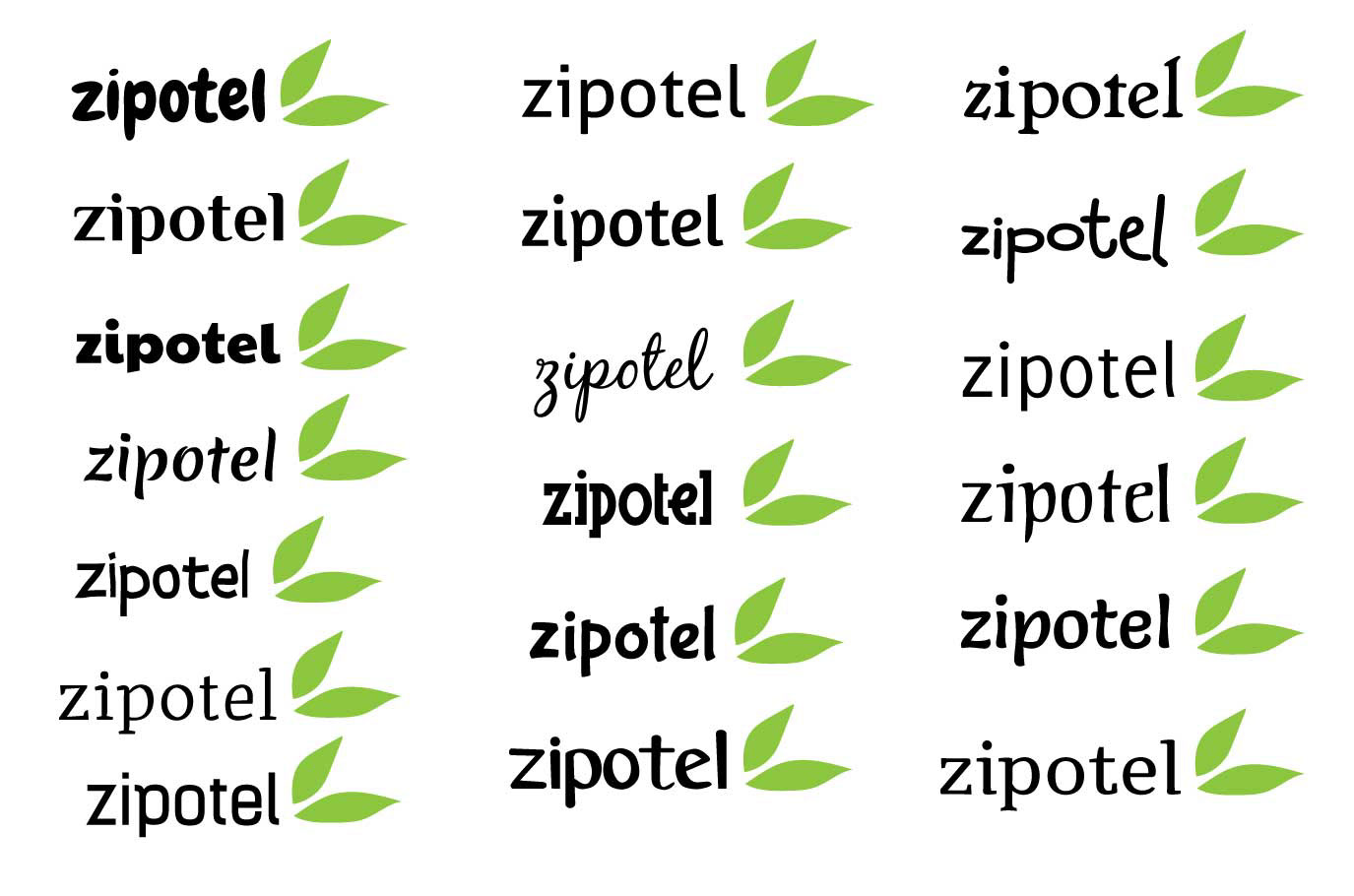 Several visual & graphic elements - like leaves symbolizing freshness, key symbolizing room keys, travel tags symbolizing travel luggage - were selected for the logo, bearing in mind the theme of "accommodation", "modernity" and "friendliness". Any sharp strokes were removed or rounded off to align with these.
The leaf green color was chosen to maintain a theme of "freshness" and "cleanliness" in the branding.
DIFFERENT VARIATIONS & VERSIONS
Different variations of the logo were created for use on different mediums & in different places.
Busines Cards & Other Stationery